Honoring Native Peoples and Lands
In order to address the needs of each individual community, 90by30 has divided Lane County into seven unique regions. 
Each of these regions rest on the traditional, indigenous homeland of the Kalapuya people. With great gratitude, we ask that you take a moment to learn more about the Native ethnic group that inhabited this land. The major tribes of the Kalaypuya people are the Tualatin, Yamhill, Ahantchuyuk, Santiam, Luckamiute, Tekopa, Chenapinefu, Chemapho, Chelamela, Chafin, Peyu (Mohawk), and Winefelly tribes. By 1849 the Kalapuya population was reduced to only 600 individuals as a result of illness and Euro-American settlement. Read more about the Kalapuya people.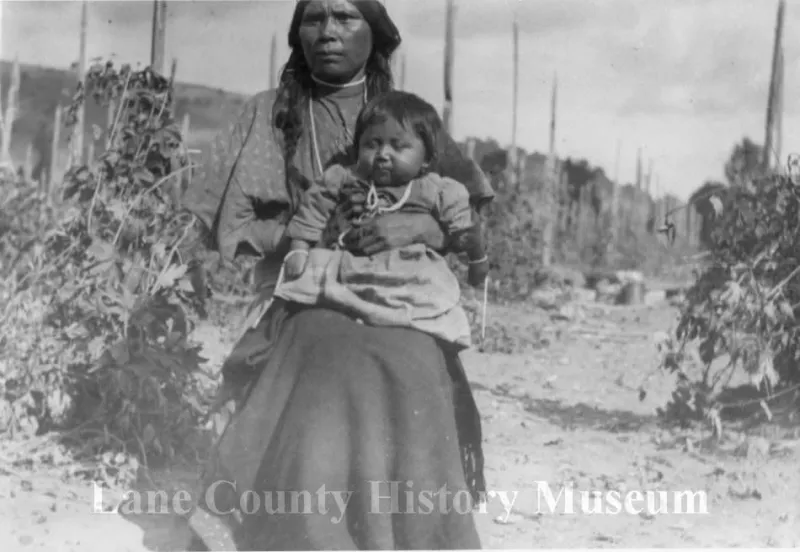 Where We Work
North Lane Region

includes Veneta, Fern Ridge, Elmira, Walton, Junction City and surrounding areas. 

Programs in North Lane

: Roots of Empathy, and Prevention Education
South Lane Region

includes Cottage Grove, Creswell and surrounding areas

Programs in South Lane: Roots of Empathy, and Prevention Education
East Lane Region

includes Oakridge, Lowell, Dexter, Pleasant Hill and surrounding areas

Programs in East Lane: Roots of Empathy and Prevention Education
West Lane Region

includes Florence, Mapleton, Deadwood and surrounding areas

Programs in West Lane: Roots of Empathy and Prevention Education
Eugene Area Region

includes Eugene, Coburg and surrounding areas

Programs in Eugene: Roots of Empathy, Parent Cafés and Prevention Education
Springfield Area Region

includes Springfield, Marcola, Thurston and surrounding areas

Programs in Springfield: Roots of Empathy and Parent Cafés
McKenzie River Region

includes Blue River, Mckenzie Bridge, Vida, Nimrod and surrounding areas

Programs in the MeKenzie: Roots of Empathy and Prevention Education